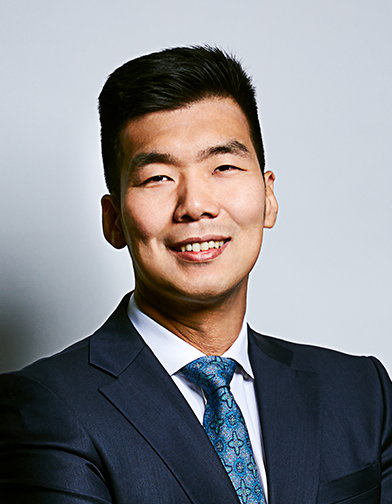 Daeho Lee
Managing Partner
AI, Telecommunication, Trademark
Korean, English
E.dhlee@piip.co.kr
T.+82 2 6745 0141
"Global IP Leader in relentless pursuit of Innovation, Challenge and Growth"
Daeho started his career with the focus on Electrical Engineering and Telecommunication by representing the world's technology pioneers including Korean and global conglomerates, a global No.1 semiconductor manufacturer and many others. He also outstands in IP Analysis and has handled patent analysis projects for Korea's No.1 mobile device manufacturer as the project head. Since founding PI IP LAW in 2013, Daeho's initiative and drive like none other have led the firm to be the most rapidly growing and renowned IP law firm in Korea. As an innovative leader, Daeho seeks change and growth to be the first and the best. Under his leadership, PI IP LAW was the first Korean IP law firm to organize an AI team which boasts unrivaled expertise and competitivity. Moreover, Daeho has represented a Korean Deep Learning based AI startup and led the due diligence of its IP portfolio when it was acquired by an American manufacturer of machine vision at the highest price in the M&A history of Korean startups. Daeho's clients include industry leaders in Computer Vision, Factory Automation, Medicine and Aerospace with the most advanced technology. Daeho has also led groundbreaking projects in Trademark. In 2017, he proposed registering sound mark for celebrity catchphrases and by leading the project to success, became the first to register sound mark as a trademark. In 2019, he submitted evidential data processed by AI to register the exterior and interior designs of a building for trademark applications. Daeho's goal hereupon is to lead PI IP LAW to become an irreplaceable leader and innovator in the global IP law industry. By introducing and applying Data Visualization and Automation to the traditional IP domain, he wishes to provide IP service tailored to the clients' business needs and let the clients experience firsthand the elevation of their value through our service.
Testimonials
"With high technical understanding and years of experience in AI, Daeho is who we can definitely trust to devise and drive the best results for us. He is extremely responsible and works on our cases as if they are his own. He is proven to give us business-oriented and most strategized guidance to protect our rights. Daeho and his team always take initiative and guide us to the most innovative and ingenious solutions and their work is guaranteed to bring us success. They are always ahead of the newest technologies in the industry, and protect and register our patents with a novel perspective. The expertise, responsibility, and dedication to drive the best possible results for his clients makes PI IP LAW an agent and a partner every client seeks for."
"I believe Daeho's relentless passion has led PI IP LAW to become one of the most renowned legal agents specializing in AI. Whenever we engage in discussions, he shows such profound expertise that I think he could be an AI engineer himself. More than anything, his dedication and commitment to our cases were something you do not easily find from most agents, and such ardent nature of his work has built a strong and amicable partnership beyond business. We look forward to many more opportunities to grow together with this partnership.
Experience
Managing Partner, PI IP LAW (2013 - Present)
Partner, Duriam Intellectual Property Law Firm (2013 - 2013)
Patent Attorney, NAM & NAM (2009 - 2013)
Patent Attorney, PARK, KIM & PARTNER (2008 -2009)
Activities
Executive Director, Korea Artificial Intelligence Association (2020 - Present)
Advisory Patent Attorney, Korea Foodservice Industry Association Seocho Office (2019 - Present)
Member, Asian Patent Attorneys Association (APAA) (2018 - Present)
Member, International Association for the Protection of Intellectual Property (AIPPI) (2016 - Present)
Member, International Trademark Association (INTA) (2013 - Present)
Member, Korea Patent Attorneys Association (KPAA) (2009 - Present)
Credentials
44th Korean Patent Bar
B.A. in Electrical and Electronic Engineering, Yonsei University