the Fastest Growing IP Law Firm

to an Irreplaceable Leader of IP
Who We Are
PI IP LAW has shown paramount growth like none other since its foundation in 2013, and is on its mission to become an irreplaceable and unrivalled leader in the IP industry.
Powered with comprehensive and deep understanding of the most advanced technologies, we are at the forefront of protecting our clients' IP rights and propelling their business to success. We share the same business acumen and DNA with the technology pioneers and industry leaders, making it easier for us to advance the business objectives of these clients. Not only did we engage in the acquisition of an AI startup at the highest price in M&A history of Korean startups, the accumulated exit value of our clients amounts to more than 360 billion KRW.
As fierce advocates of our clients' success, we are unafraid to take on the most challenging and complex legal disputes, and help our clients leverage IP rights into their business assets. With top talents of a wide array of expertise, we deliver seamless service and winning strategies aimed to elevate both the clients' and our value.
Awards & Recognitions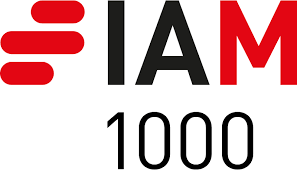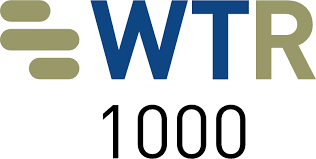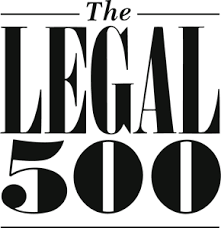 At PI IP LAW, we are committed to being industry leaders and are primed to continue with strong growth in the future. In doing so, we have been fortunate to be recognized for our work by peers and clients. We have earned awards that bear testimony for our exponential growth and presence in the region.
IP Stars

IAM Patent 1000

WTR 1000

The Legal 500

asialaw Profiles

Legal Media 360
People & Culture
We are proud to say that our firm's growth is rooted in our dedicated and driven team of experts. We offer a truly diverse and engaging working environment which encourages an entrepreneurial spirit and fosters creativity to deliver the most innovative solutions.
We are a young firm of seasoned practitioners and offer our clients the best of both worlds. Our partners are actively involved in the handling of cases in a hands-on manner, and we promote among our attorneys a culture of studying and engaging with new technologies in order to remain at the very cutting edge of technological development.
PI IP LAW is more than an IP law firm. We envision ourselves to be a disruptive innovator of IP. We aim at creating a new sector in the traditional domain of IP industry by grafting IT onto our services, and establishing a role model for IP law firms of the next 50 years. In pursuit of transforming and developing pioneering services, our partner attorneys have established an IT start-up, Sejinmind that works in close partnership with PI IP LAW.
Sejinmind works towards paving the way for the newest technologies and IT trends to be integrated with every aspect of IP solutions and services at PI IP LAW.
38%
Compound Annual Growth Rate
1st
to submit AI-processed data as evidence to KIPO,
to register sound mark as trademark
5310
AI Patents Reviewed for Latest Korean AI Landscape Analysis
30.8% +
Rate of Increase in Patent Application since Partnering with PI
Global Reach
We promise our international clients and agents a first-rate quality of service they can expect from top-tier law firms in their home countries. We are swift, transparent and clear in communication and we put our clients at ease by delivering insightful IP counsel tailored to their needs and local procedures and practices. Every year, we meet with our clients and partners on business trips, at international seminars and during regular visits and meetings in our office.
Our network consists of more than 120 countries, and nearly 50% of our work revolves around foreign accounts. Our members of diverse cultural backgrounds are fully competent working in Korean, English, Spanish, Russian and Thai which enables us to meet the needs of our global client base and foster efficient communication. Not only that, our attorneys actively take part as members of many international IP associations such as INTA, AIPPI and APAA and give regular IP seminars on new technologies such as Artificial Intelligence and Blockchain, both in Korean and English.
Our strong and solid business relationships with our partners over the world are beyond business, but rather a connection and friendship built on trust and professionalism.
PI IP LAW provides a truly seamless service that lives up to international standards.
Communication is always at ease with them in that they always show total transparency and are extremely responsive. Language and different local regulations or practices are no barrier for them. We can rely upon them to be engaged in and fully responsible for every case we entrust and even more important, on any situation outside the regular patterns. We can always rely on the best and timely solutions.
PI IP LAW will continue to be our choice in Korea for our deep trust in their expertise, integrity, and professionalism.