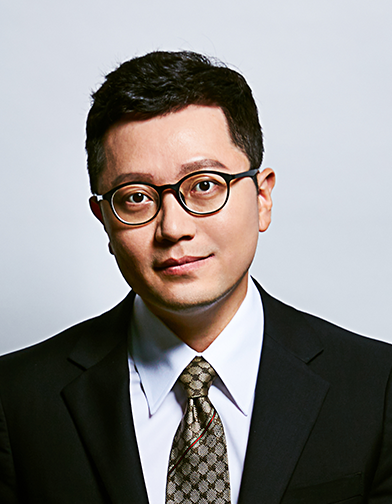 Gunhong Park
Founding Partner
Software, Telecommunication, Trademark, Design
Korean, English
E.ghpark@piip.co.kr
T.+82 2 6745 0418
"Patent Attorney of Your Choice for the Best Service with proven track record of success"
After graduating as top of his class in the Korean Patent Bar, Gunhong started his career as a patent attorney in the 3G LTE Technology and Semiconductor Manufacturing Technology Team of Seoul firm Nam & Nam. Since then, he has been expanding his area of expertise from Blockchain technology, DBMS to Telecommunication and Security Technology, and has gained extensive knowledge and a high level of understanding of the overall software technology. Gunhong especially outstands in IP Portfolio Management and has led many of our clients to success by elevating their enterprise value. Since 2013, he has taken the lead on IP portfolio management of Korea's most prominent SME that excels in the global market of electronic arcade games, and has successfully established and elevated its IP Portfolio to a level unmatched with those of others. As a result, our client's firm was acquired at a price 50% higher than that of 2013 by its competitor. Moreover, Gunhong led the IP portfolio management of leading Korean software companies in Middleware and DBMS and boosted their IP asset to a 30 times greater size within six years. By witnessing and experiencing these startups' every step along the way to M&A, Gunhong has built up his own know-how and IP strategies that elevate a company's enterprise value. Based on such knowledge and experience, Gunhong actively takes part in giving seminars on the patent law, technology and IP strategies. His notable track record is a result of his clear set goal of establishing an IP Portfolio that contributes to creating profit. Gunhong is an avid golf player and much enjoys spending his after-work hours playing golf with his family. He is currently working on mastering George Gankas's swing method.
Testimonials
"Gunhong explained with great detail and let us understand fully the patent application and registration process. He walked us through each step and managed every them in a timely manner even on a tight schedule. He took an invaluable role in leading our business to success."
"As a patent attorney who passed the Korean Patent Bar as top of his class, Gunhong always produces top-notch results and shows exceptional responsibility."
Experience
Founding Partner, PI IP LAW (2013 - Present)
Patent Attorney, NAM & NAM (2010 -2013)
Activities
Co-Author, "2-gram-based Phonetic Feature Generation for Convolutional Neural Network in Assessment of Trademark Similarity" (2018)
Member, Asian Patent Attorneys Association (APAA) (2016 - Present)
Member, International Association for the Protection of Intellectual Property (AIPPI) (2012 - Present)
Member, Korea Patent Attorneys Association (KPAA) (2010 - Present)
Credentials
46th Korean Patent Bar (Top of the Class)
B.A. in Electrical and Electronic Engineering, Yonsei University