PI IP Law has been recognized by the IAM Patent 1000 again this year for its work in the software technology space, particularly related to machine learning and AI. We are honored to be ranked as a "Bronze" firm in the "Patent Prosecution" category and for the individual recognition of our partners, Mr. Daeho Lee, Gunhong Park, and Jaeyoon Kim. 
The IAM Patent 1000 is a respected ranking of IP law firms and individuals worldwide. The rankings are based on an exhaustive qualitative research process, which identifies top firms and individuals based on their depth of expertise, market presence, and sophistication of work. 
IAM remarks that PI IP Law is a relatively young law firm, but it has quickly established itself as a leading IP practice in South Korea. Also, the firm's team of experienced lawyers has a deep understanding of the software technology space and is well-versed in the latest developments in machine learning and AI. 
PI IP Law's recognition by the IAM Patent 1000 is a testament to the quality of our work and the commitment of the team to providing our clients with exceptional Intellectual Property (IP) services.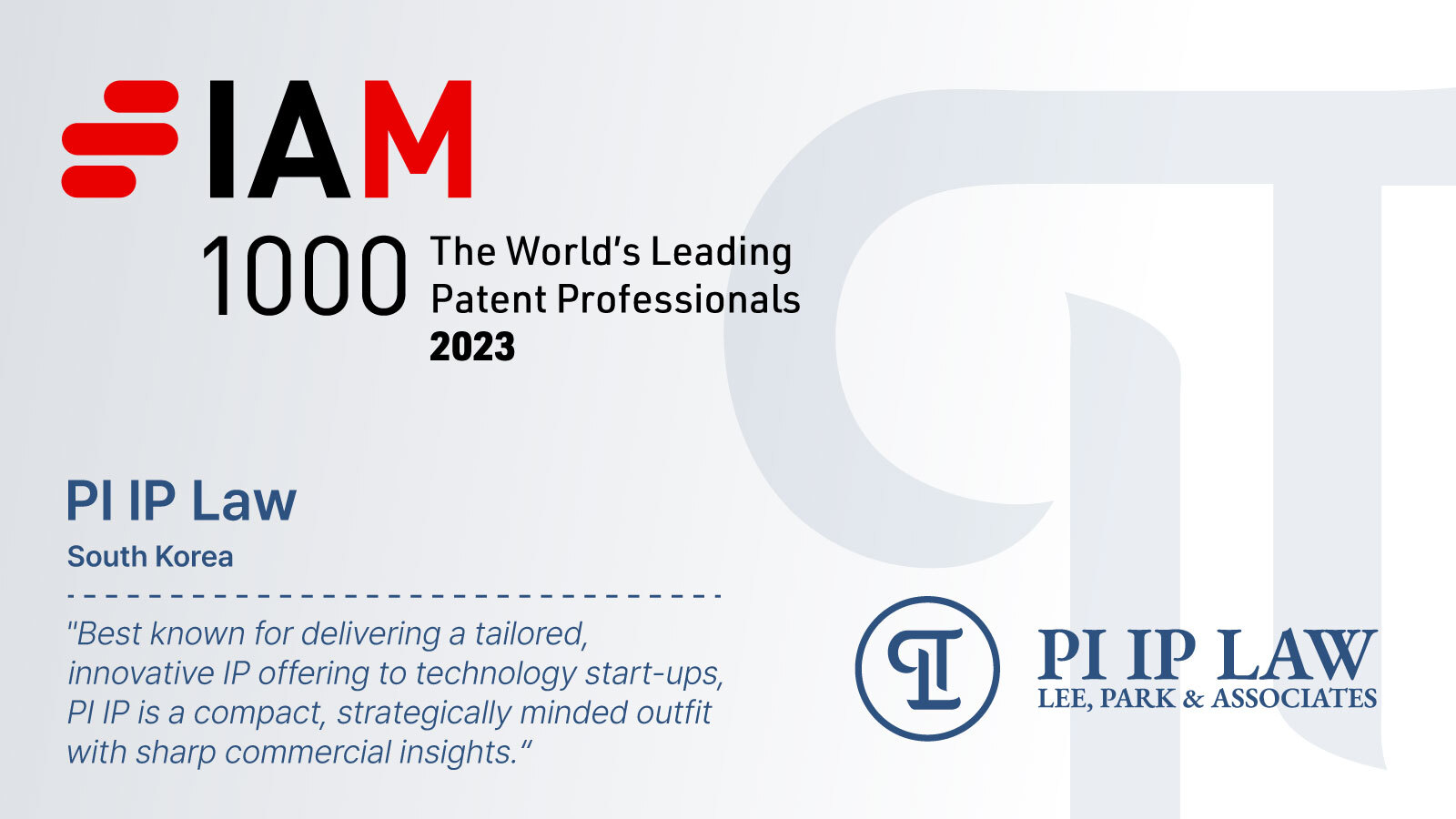 Link to IAM ranking: https://www.iam-media.com/rankings/patent-1000/profile/firm/pi-ip-law