The entire team at PI IP LAW thank you for the trust you have given us and the solid business partnership we built together. PI IP LAW would like to share our achievements and milestones of 2021 and also entertain you with our IP insights.
A year in review
▶ Our legal & technological insights 
This year we dedicated our efforts to provide you with insightful articles and videos concerning IP trends and new groundbreaking technologies.
→ Subscribe and be the first to get our content 
We recently introduced our new patent examiner analytical tool, a project carried out by our affiliate startup Sejinmind. By analyzing statistics of examiners who conduct patent and trademark examinations at KIPO, we presented the latest trends on Korean trademark prosecution in order to provide data-based answers to critical and recurrent questions from our clients.    
→ Exactly how fast can I register my trademark in Korea using the expedited examination system?
→ Is it getting more difficult to obtain a trademark in Korea?       

▶ Managing of IP portfolios for burgeoning software startups, PI - IP SCALE UP 
PI - IP SCALE UP is our firm's IP-led consulting program whose goal is to enhance the corporate value of tech startups aiming to file for an IPO or attract investment. After the successful launch of the program in 2020, South Korea's burgeoning companies in various fields have entrusted their IP matters to us, and the total sales of the program increased by around 100 percent in 2021 compared to the previous year. Remarkably, most of our clients are startups possessing AI-based biotech technologies, one of the fastest-growing areas of application for AI.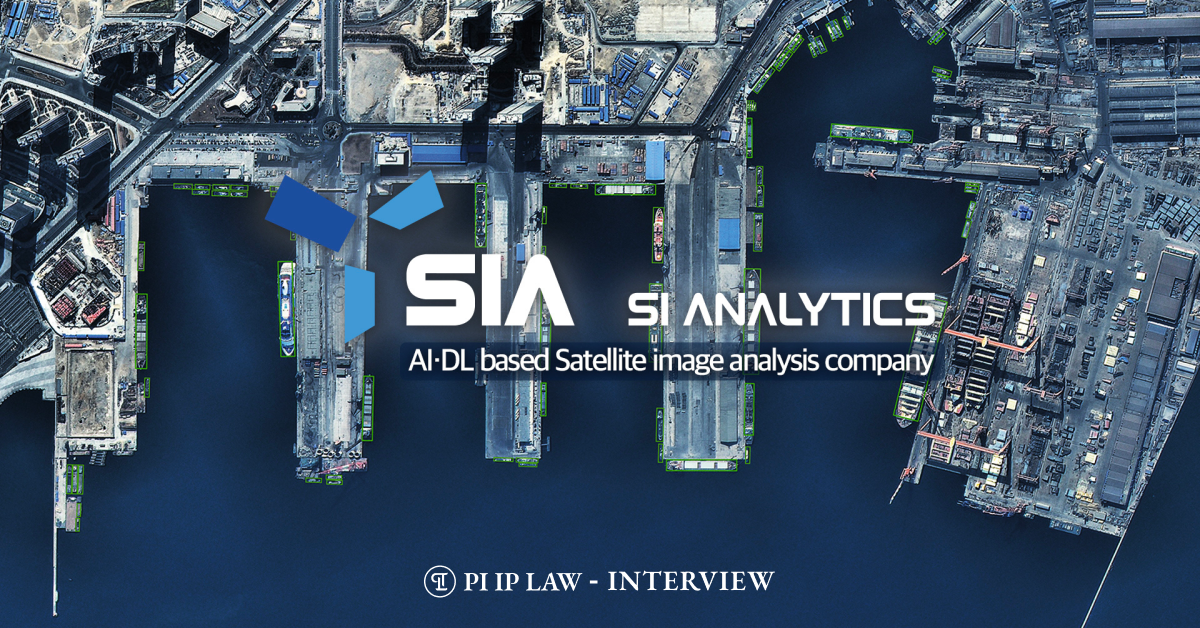 "For us preparing an IPO, the value added through PI - IP SCALE UP was bigger than what we spent for the project" emphasized the CEO of SI Analytics, a Korean AI-based Satellite image analysis company which we have been collaborating with through PI - IP SCALE UP. 
 → You can read more about SI Analytics' first-year experience with us in this interview. 
▶ We're proud of the awards and recognition we received over this year.
In 2021, our innovative practice has been recognized by major international surveys and publications.  
PI IP LAW was ranked as a Notable Firm in asialaw Profiles Rankings 2022.

Founding Partner Gunhong Park was selected as Leading Patent Practitioner in IAM Patent 1000 Rankings 2021.
▶ Introducing our new Partner
We are happy to announce the addition of Jaeyoon Kim who is starting as a Partner Attorney in our firm from December. 
Jaeyoon describes himself as a patent attorney who strives to do his utmost under any circumstances to provide the best quality service clients deserve. Jaeyoon comes to us with many years of IP portfolio construction experience at major domestic patent law firms including Yoon & Yang LLC and NAM & NAM, and will help us take some giant steps toward achieving our goals.
→ Meet Jaeyoon Kim.
What comes next
In December, we launched a new tailored IP-solution service, PI Character Package. With this service, we expect to assist business owners and designers in the complex process of protecting a character's trademark, design, and copyrights.
---
Once again, we greatly appreciate your continued support and interest in our firm. We wish you a happy new year and hope the upcoming year is a little less tumultuous than 2021.